What is Space Planning and is it Needed?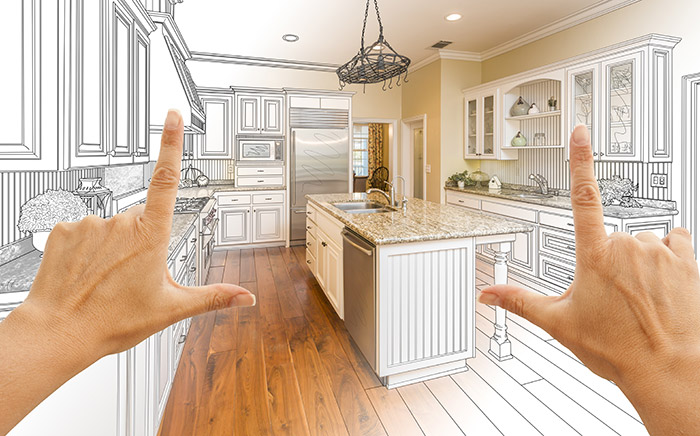 Interior design encompasses a variety of services, from selecting wall colors and flooring to adding the finishing touches with accessories. One of the most important and often overlooked aspects of design is space planning.
What Is Space Planning?
Space planning is deciding how a certain room or area in your home or office will be used. There are two basic ways to do space planning: manually or with the help of technology.
Hunter DouglasBefore technology came along, space planning was all done using paper and a pencil, and some people still use this method. Drawing a room to scale and adding cut-out pieces of "furniture" can give you an idea of how a room will look with different layouts. Computer-aided design, or CAD combines the personal expertise of an interior designer with technology to determine the best use of a space.
Do You Need Space Planning?
In a word – yes. Space planning can save you time, money, and frustration. Having a plan for your space will allow you to buy the proper furniture so you don't end up with pieces that are too big or too small. Deciding how a room will be used, which is part of the space planning process, will keep you from spending money on furniture or lighting that may not fit with the room's desired function.
Another way space planning can save money is by allowing you to decide what type of remodeling you want to do before you begin. CAD can show you how a room will look with a wall added or knocked down wall without having to do the actual construction.
Having a plan in mind of where your furniture will be placed in a room will save you time because you won't be moving it around to determine the best arrangement. This plan should be based on the location of outlets and vents, the flow of traffic throughout the room, and where the focal point of the room is.
Your frustration during and after a room renovation will be greatly reduced if space planning is used. You will know every inch of your space, including storage, is being used as efficiently as possible. It will ensure your smaller rooms are not too packed with furniture and your larger rooms are broken up into functional, inviting spaces instead of feeling awkward and cavernous. It will also make your space feel balanced instead of having too much furniture or lighting in one area and too little in another.
Space planning can also help you make special accommodations for your kids and pets, or elderly family members who live with your or visit often.
Archetype Interiors in Yorktown Heights, New York and Stamford and New Canaan, Connecticut can help you with all of your design needs, including space planning. Whether you are rearranging your furniture in a single room or renovating an entire floor, our interior designers will come up with a plan that makes the most of your space while staying within your budget and true to your sense of style.