Bring Your Window Treatments into the 21st Century with Motorization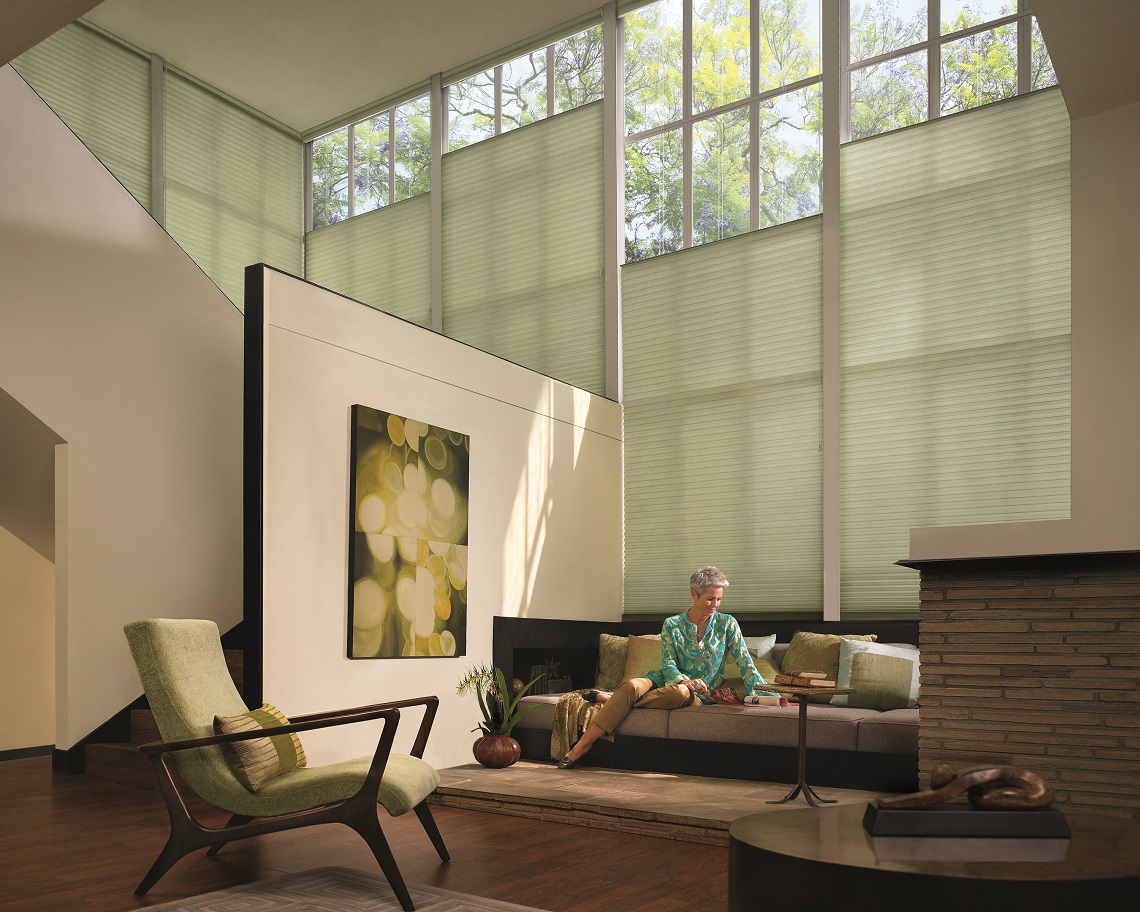 Your day is stressful enough without worrying about your window treatments and how much light they are letting in or how much privacy you need. At Archetype Interiors, we can help relieve some of that stress by helping you bring your home into the 21 st Century with motorized window treatments. Imagine being able to set your treatments to either allow light in or block it totally during different times of the day – saving you money on your energy bills and creating the perfect atmosphere inside your home. That is what our professionals at Archetype Interiors can help you to do when you visit our showroom in Stamford, CT.
Motorized blinds and motorized shades allow you to create a comfortable atmosphere in your rooms throughout the day. You simply program them to open and close at various times during the day or night depending on the outside temperature and your personal preferences.
Archetype Interiors carries the Hunter Douglas Powerview Motorization system which received the 2016 Red Dot Design award in the design world. This system has many features and benefits that will help to modernize your window treatments.
Features and Benefits
This system is operated using the PowerView App, the Pebble Remote Control, or the Pebble Scene Controller. The Pebble Remote Control is not a traditional controller as it allows you to pre-set and operate several window treatment groupings either together or individually with the press of a button. The Scene Controller has an advanced screen display that lets you select and view your room scenes with various combinations of shade positions that you can program. Both of these controllers come in a variety of appealing colors.
The PowerView App
This app gives you full control of the PowerView Motorization system. You can use the App on your tablet or smartphone to create and schedule custom room scenes that will operate your window treatments for you throughout the day.
You begin by creating different combinations of your window treatments in your home and saving them. You can adjust the exact position of the treatment at various times of the day. This allows you to set the amount of light, privacy and the overall atmosphere of each room in your home.
You create your own schedule specific to where you live and your personal preferences. You can program scenes to operate at specific times on specific days. You can schedule multiple rooms to operate simultaneously or individually. You are in total control from wherever you are.
The RemoteConnect feature allows you to operate your window treatments anyplace in the world with an internet connection.
Smart Home Integration
Not only can you control your Hunter Douglas shades with the PowerView App and the Controllers but PowerView allows you to integrate other home automation systems. Being able to coordinate other smart home features with your room scenes will definitely bring your home into the 21st Century, making your life much easier.
If you are ready to update your window treatments, then please stop by Archetype Interiors in Stamford, CT today. Not in Stamford? No problem, we also proudly serve the surrounding area, including New Canaan and Darien.